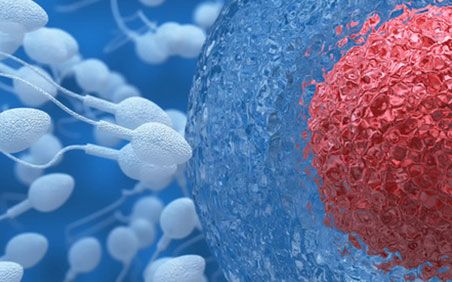 At the urology practice of Dr. Mark Hong, we provide comprehensive care for the full range of men's health issues, including male infertility. According to the American Society for Reproductive Medicine, the male partner is either the sole cause or a contributing cause of infertility in roughly 40 percent of all infertile couples. By diagnosing male infertility causes at his Phoenix urology practice, Dr. Hong is able to help many couples realize their hopes of introducing a precious new life into the world.
If you and your partner have been attempting to achieve pregnancy without success for six months or longer, we urge you to schedule an appointment with Dr. Hong today.
Tests to Diagnose Male Infertility
Before performing any tests to diagnose male infertility, Dr. Hong meets with patients to take a detailed medical, surgical, family, and sexual history. Taking this history is necessary to providing the context Dr. Hong requires to make a proper diagnosis. In many cases, multiple factors come into play, each contributing to male infertility to varying degrees. Some factors may be controlled through lifestyle changes, while others may require medical intervention. All factors will influence Dr. Hong's recommendations for treatment.
The most important test in determining the cause of male infertility is semen analysis. The patient provides a semen sample by ejaculating into a sterile cup. The sample is then sent to a laboratory, where the sperm are analyzed. The laboratory measures the number of sperm present in the sample, identifies any abnormalities in the shape and movement of the sperm, tests for any infection in the sperm, and looks for any other signs of defects.
Other diagnostic tests that may be performed include:
Hormone testing: Men with abnormal hormone levels are more likely to experience problems with sperm production and motility.
Testicular biopsy: If hormone testing does not indicate abnormal hormone levels, but there is little to no sperm present in the patient's semen sample, then Dr. Hong may order a testicular biopsy. During a testicular biopsy, a small tissue sample is removed from one or both testicles using a small needle. The results of the biopsy may indicate whether a blockage of the vas deferens is responsible for the lack of sperm in the semen.
Scrotal ultrasound: A scrotal ultrasound may be performed to determine whether an obstruction in the testicles is preventing sperm from entering the semen.
Post ejaculation urinalysis: This test allows Dr. Hong to confirm or rule out retrograde ejaculation as a cause of male infertility.
Anti-sperm antibody tests: These tests reveal whether there are antibodies present that are attacking sperm and therefore preventing them from entering the semen.
Learn More about the Diagnosis of Male Infertility Causes
If you would like to learn more about the diagnosis of male infertility causes, or you want to schedule your initial consultation with Dr. Hong, we invite you to contact our urology practice today. We would be pleased to assist you in any way we can.